Welcome to Tourist farm Cvetje!
Tourist farm Cvetje is located on a farm in a small village in a calm environment next to an old little church. The house has been renovated in a rustic style with furniture from the beginning of the previous century and later, it has many wooden decorative details all around the house.
We are named Cvetje (Flowers) after the hill Cvetje next to us. Our grandparents lived here so we named two apartments Viktor and Pavla and the other two apartments after our great grandparents Andri and Pepa.
Breakfast
On our farm we also offer delicious breakfast with homemade products like apple juice, marmalade, salami, with fruit and vegetables from our garden and other local products like cheese, honey, etc.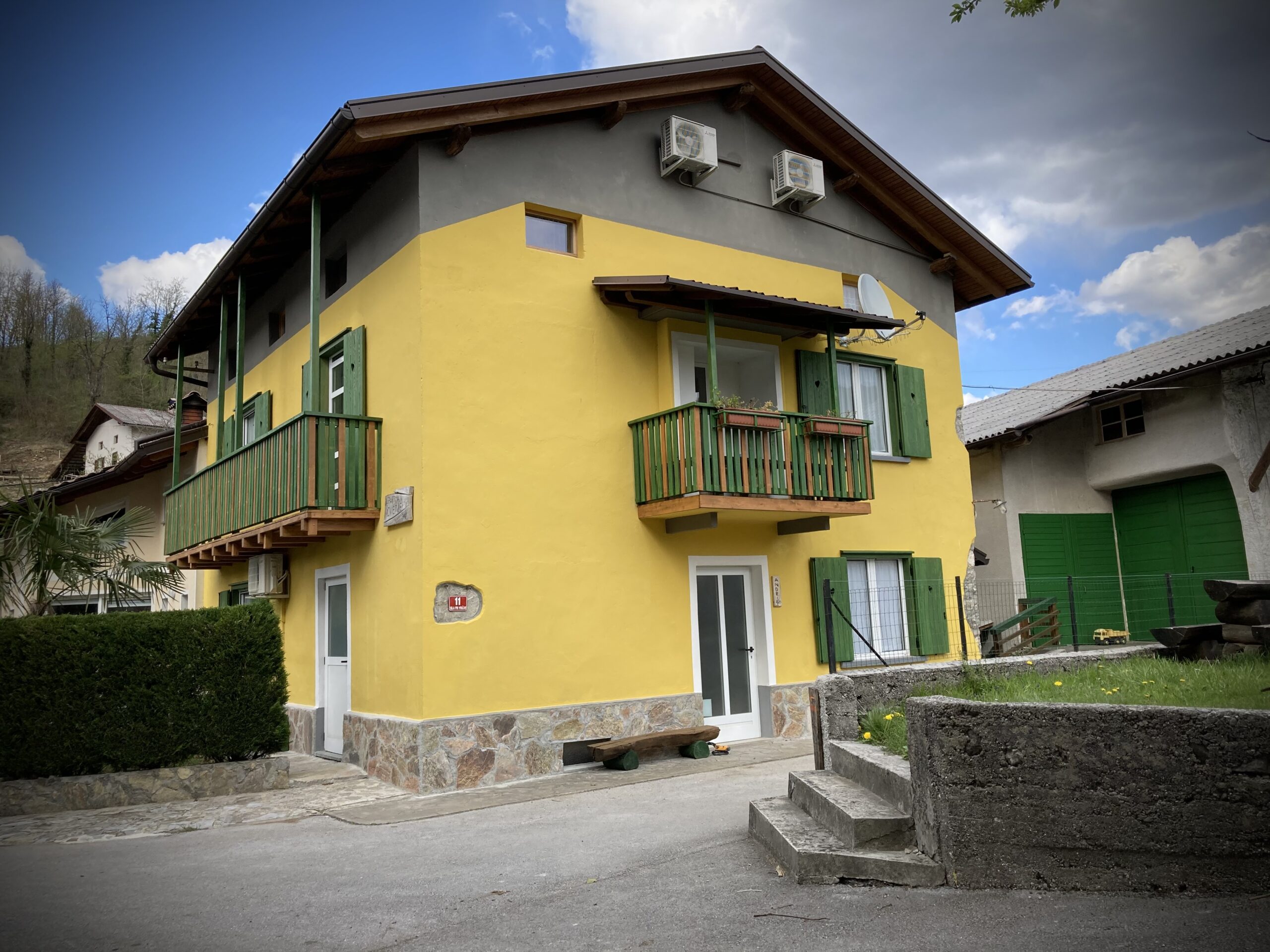 Apartments cvetje
Apartments have their own entrance, air-conditioning, parking place, outdoor space with benches, a swing, deck chairs, barbecue and a swimming pool. The upper and bigger apartments have a balcony, two bedrooms, the first one has four beds with two additional places on the couch, the second one has four beds with one additional place. The lower and smaller ones are each for two people and also uniquely decorated with objects from the old times. Apartments have fully equipped kitchen with all the utensils, private bathroom with a shower or a bath, with linens and towels included.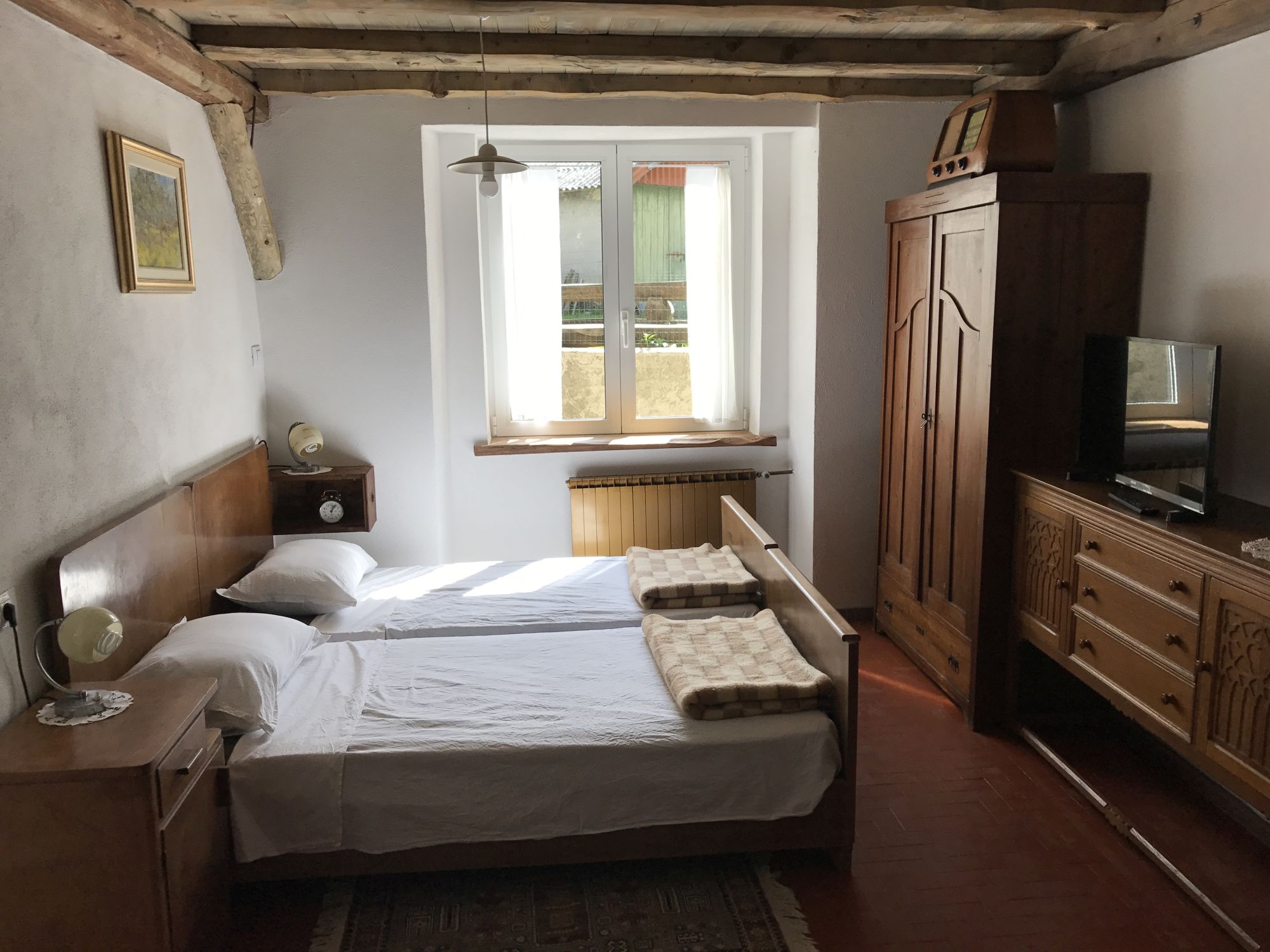 Reservation
Please use the provided contact form and send us your inquiry. Let us know about dates, no. of persons and any special requests.
We will do our best to welcome you in Apartmens Cvetje!
Contact information
Turistična kmetija Cvetje, Matej Rutar – nosilec dopolnilne dejavnosti na kmetiji.
Sela pri Volčah 11
5220 Tolmin
E-mail: matick.rutar@gmail.com
Phone: +386 41 769 112